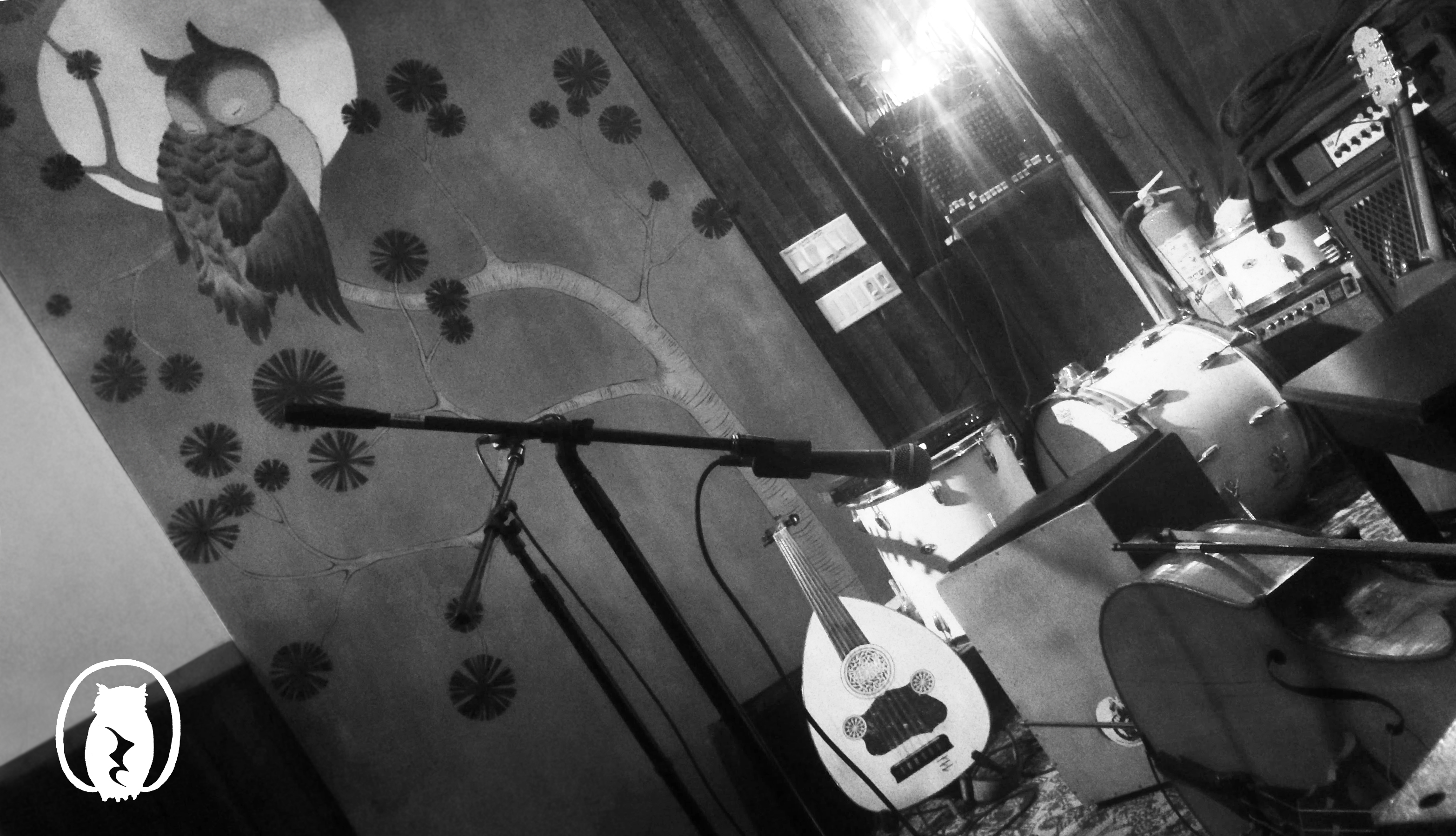 DOORS @ 7:30 / SHOWS @ 8PM, UNLESS POSTED OTHERWISE
---
RSS
Strawberry Runners • Nicomo • Isaac Gillespie Jun 10

7:30 Door 8:00 Show $12.00 suggested donation

 

Strawberry Runners is the project of Hudson River Valley-based songwriter, Emi Night.  The richness of her music is in Emi's tender and easy integration of the varied styles she's called home: most of the songs maintain a humble faith in brevity; melody compels every word with the mystery and familiarity of a hymn. These are the kind of songs that ring true no matter how close or far they hew to the experience of the listener; they are pictures painted from a life too often troubled by brutality and grief, but also graced with an inheritance of compassion, resolve, and — best of all for us — music. 

 

Nicomo is a shot in the dark parallel park, a hole-in-one-in-a-million, needle in a full-stack flapjack of syrupy vocal lines and buttery fingerpicky guitar. Songs on your shoulder, impressionistic folk and strolling waves, shadows and conversations misunderstood. Nicomo is the songwriting project of Nico Osborne, Brooklyn-based musician and sound artist. Antiquated Future Records calls their first EP Views "An early-morning hangout album meets complex after-dark mood music." Nicomo is working on an LP now, exploring brighter colors and tighter turns. 

Emerging from the antifolk scene of the late 2000's, Isaac Gillespie is a NY-based songwriter, performer and man-about-town. Blending folk-song storytelling with the energy of punk and the elasticity of gospel, the Gillespie-fronted The Due Diligence was a mainstay of 2010's Brooklyn DIY. All the while, Gillespie continued to write and perform (and in 2019 release) the more delicate songs of his acoustic beginnings. Over the years he's had the honor to write and record with everyone from Shakey Graves to Landlady's Adam Schatz as well as members of BLEACHERS, Phosphorescent, Son Lux and Ava Luna.